Edmund Choisser
---
Photo of Edmund Choisser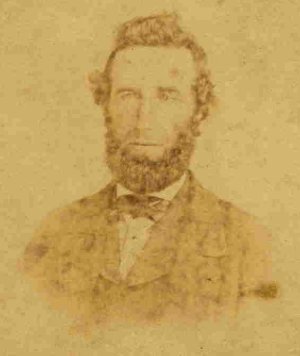 Historical Information
Edmund Choisser and his brother
Attallas Choisser served in the
Mexican War, according to this roster.
Edmund Choisser is interred in
Wolf Creek Cemetery in Eldorado, Illinois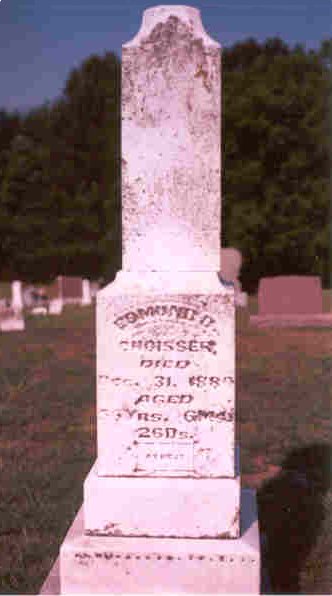 Attallas Choisser is interred in
Campground Cemetery, Little River County Arkansas
his gravestone inscription reading "Q M Sgt. 13 Ill. Cav."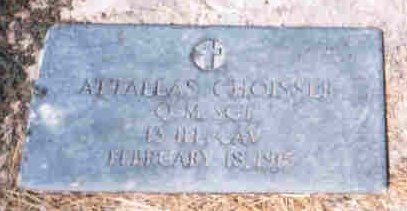 Edmund Choisser and his son
William Voltaire Choisser
served in the Civil War in Company D,
60th Illinois Infantry per this roster.
It also appears William Voltaire Choisser
served in the Illinois legislature in 1884
according to this account, and this obituary
also reports that, and that he was a Warden at
the Illinois State Penitentiary at Menard.
---