Ralph & Edna Choisser
With Ralph's horse "Brain Sprain"
Ralph is wearing the white hat and
Edna is in the dark dress next to him.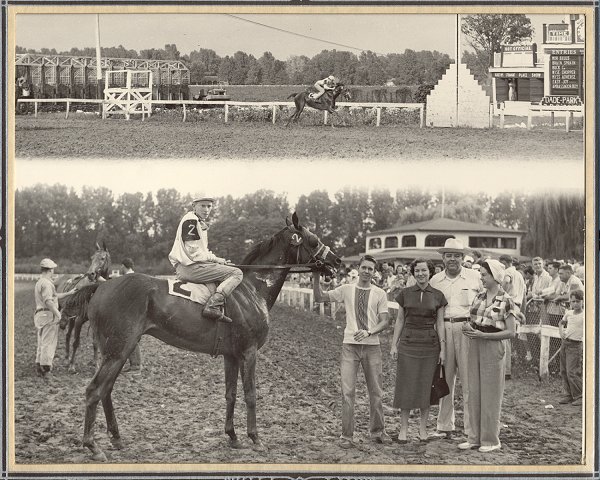 R. W. Choisser, Owner
E. A. Cole, Trainer
Dade Park
Brain Sprain
J. Garroutte, Jockey
1 1/8 mi. 2:00
Aug. 28, 1951
Click on the photo to see it in detail (388k).
---