William Choisser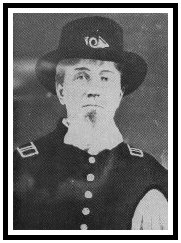 William Choisser, the first son of John Choisser & Nancy Sutton,
in his uniform as a Union soldier in the Civil War.
William served as a lieutenant with
Company "E" - 29th Illinois Infantry.
He is shown on this roster with his son William,
his sister's husband, William H. Parish,
and his daughter Nancy's husband-to-be, Richard M. Burnett.

William also served in the Black Hawk War in 1832
according to this roster.
View this interesting account from a Saline County newspaper
published in 1889 (look at the next-to-last paragraph).
---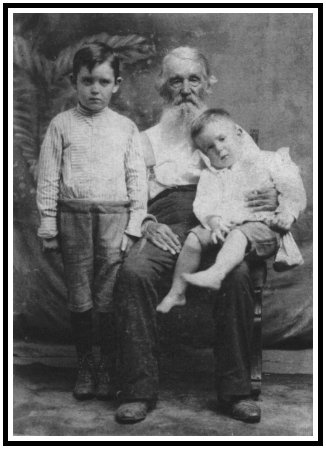 This photo of William Choisser was taken about 1899.
With him are his great grandchildren
Don Wright (standing) and Paul Wright.